Our Books
For purchase information, or to learn more, contact us and we'd be happy to tell you about our books.
---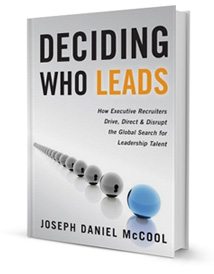 Deciding Who Leads
Deciding Who Leads: How Executive Recruiters Drive, Direct & Disrupt the Global Search for Leadership Talent was authored by our principal, Joseph Daniel McCool, and published by Davies-Black, the book-publishing division of CPP, Inc.

Deciding Who Leads was recognized as one of the best business books of the year by SoundView, getAbstract and Business Book Review. It was also a Foreword Business Book of the year finalist, an 800 CEO Read award nominee, and a strategy + business magazine 'Human Capital Best Book' of the year nominee.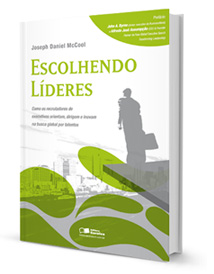 Escolhendo Líderes
Joe's popular book is now available translated in Brazilian-Portuguese. It is published by Editora Saraiva under the title Escolhendo Líderes (Choosing Leaders).